Uncategorised
Akron-Centric Items
I live here, I went to college here. Share my love of Akron with my unique mix of Akron-centric Art.
Please note: In an effort to spend more time on creating original art, I am liquidating my stock of Akron items. You can order them online at my online store. SUPPLIES ARE LIMITED. You can also find many items at the Paper Mill in West Akron.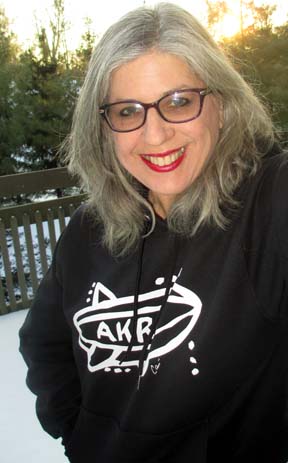 Limited edition hoodies, S-XL, $27.99 each. You can order any color, as long as it's black. ;)
For Sale - Original Paintings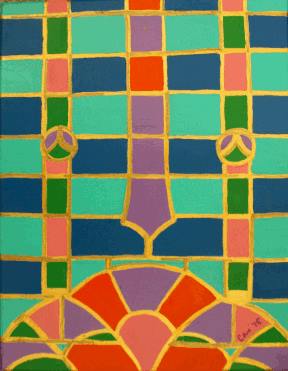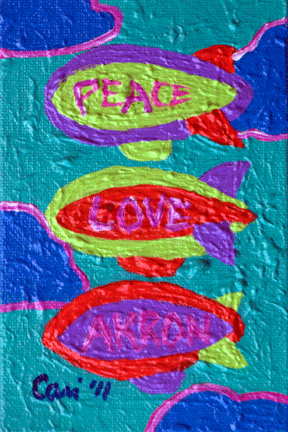 "Polsky's" "Peace Love Akron"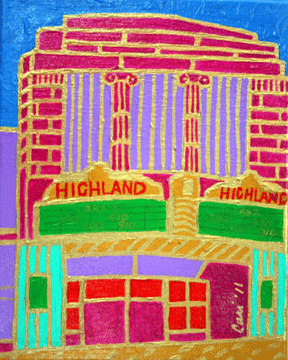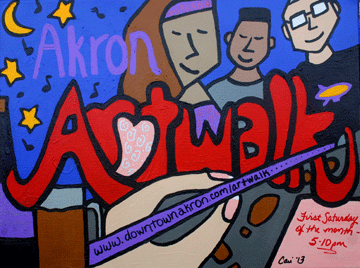 "Highland Theatre" "Akron Artwalk"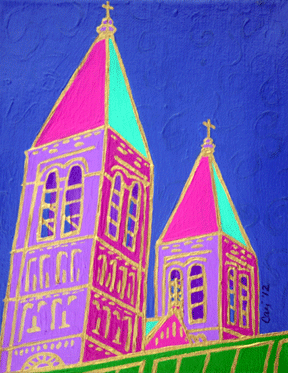 '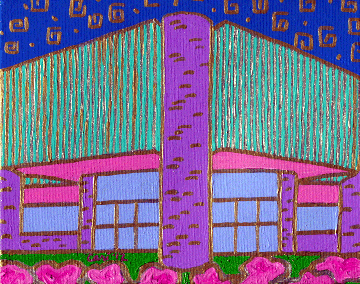 "St. Bernard's", 10"x8" original acrylic painting on stretched canvas, 2012,

"West Point Market", 10"x8" original acrylic painting on stretched canvas, 2012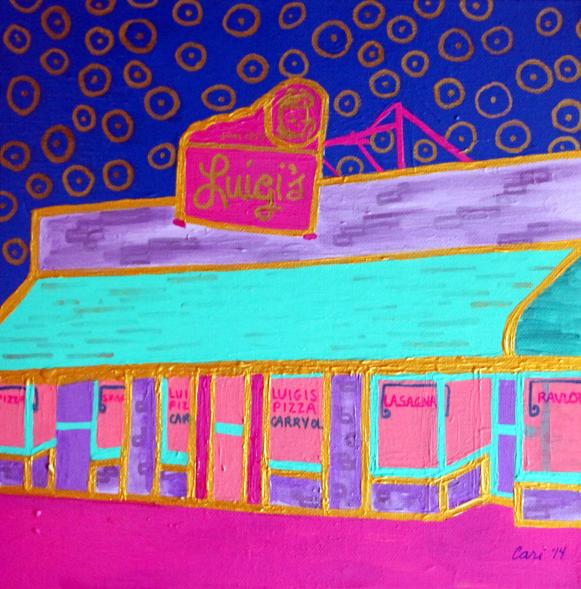 "Luigi's"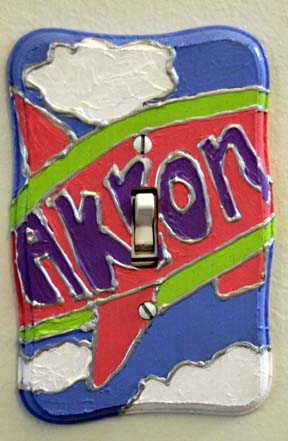 $12
$.50-$1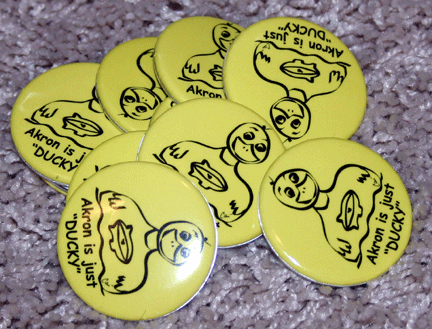 $.50

 $1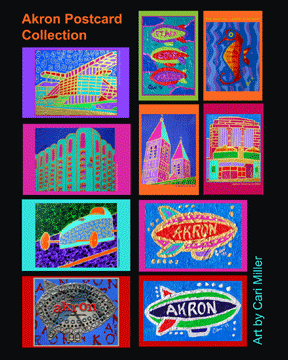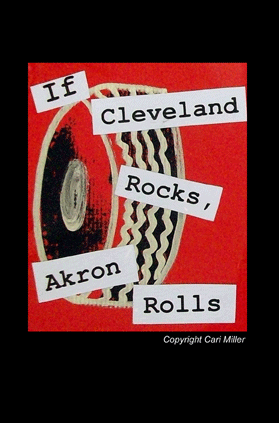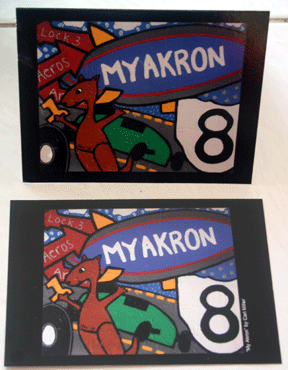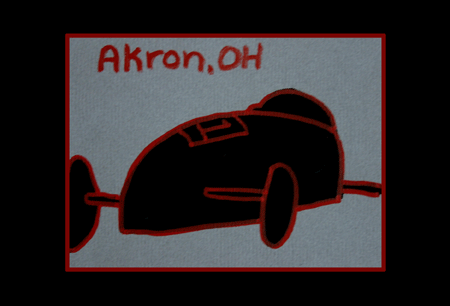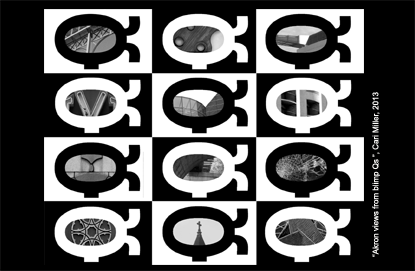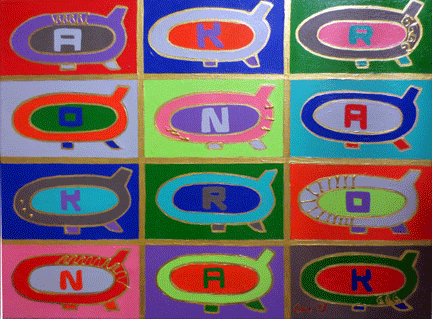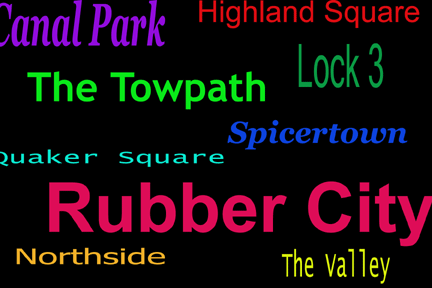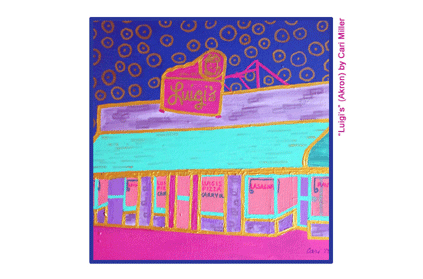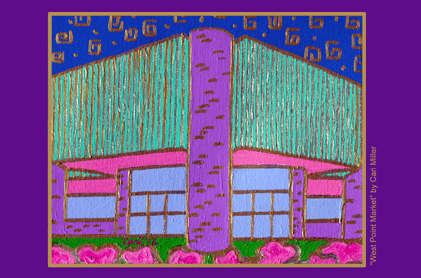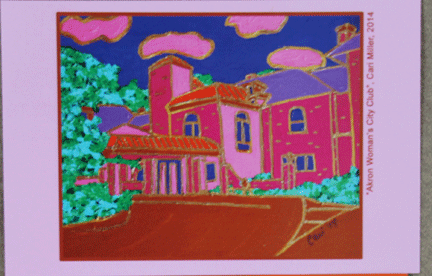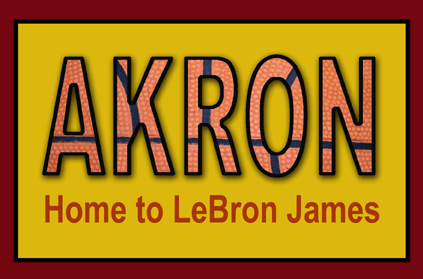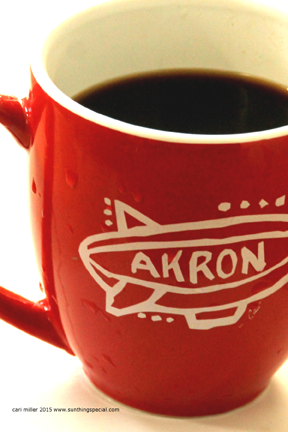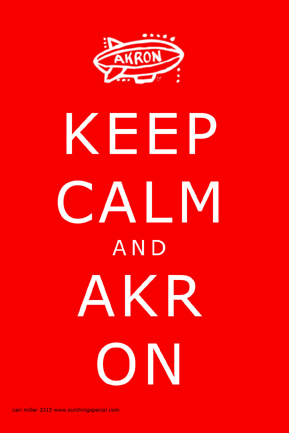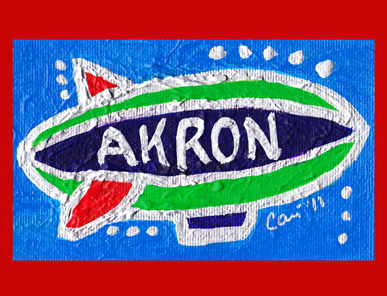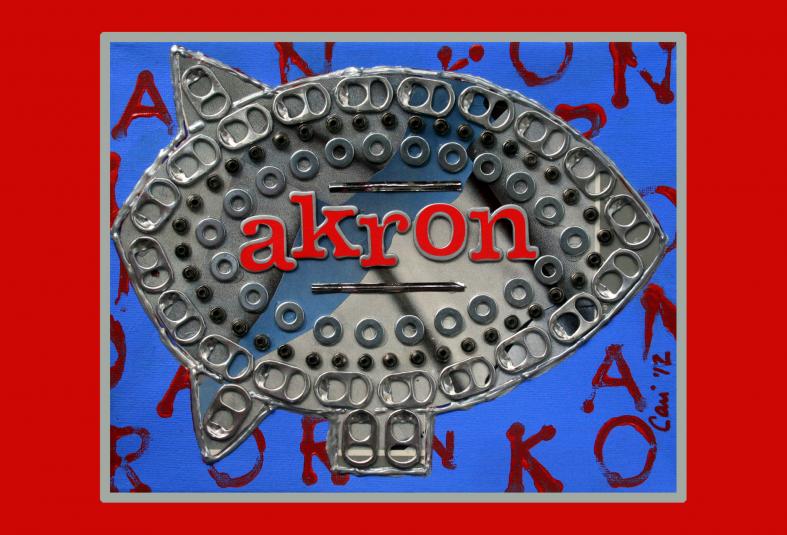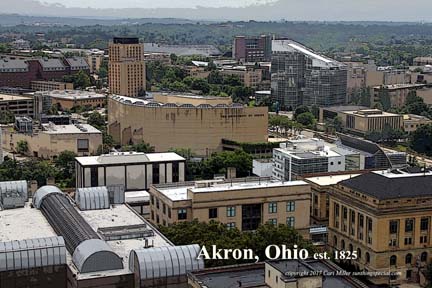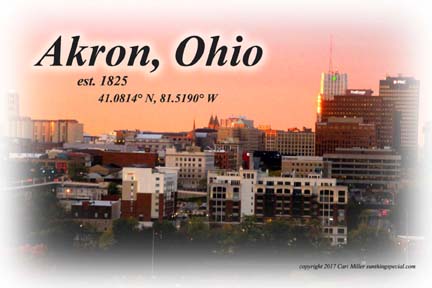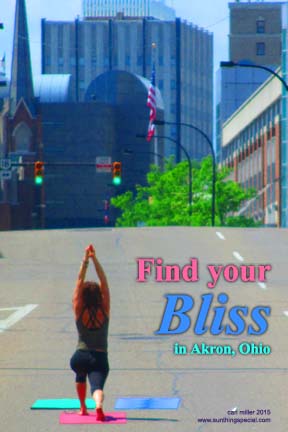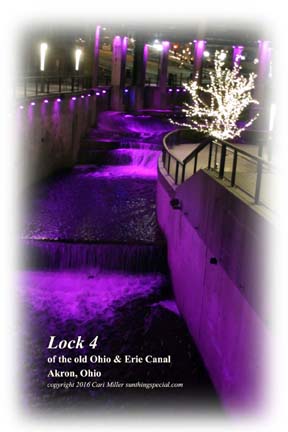 Postcards $.25-$.75
$2-$2.50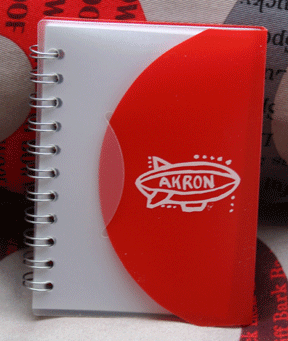 $2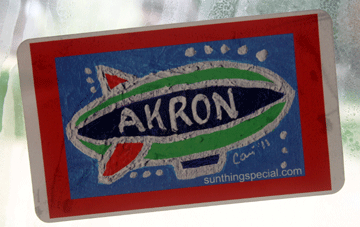 $2 (window static sticker)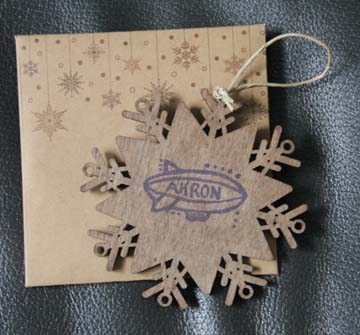 $2.50
$3-$4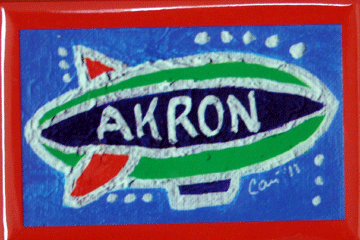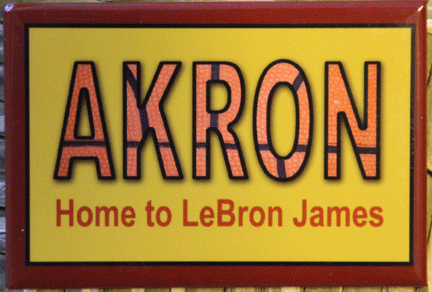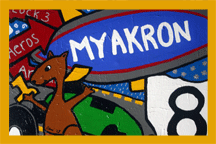 Magnets (also pastel) $3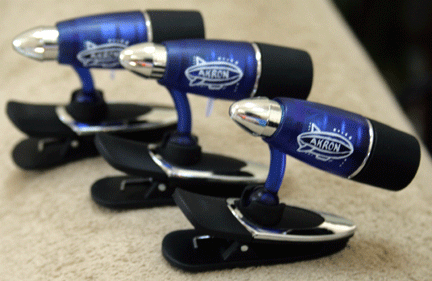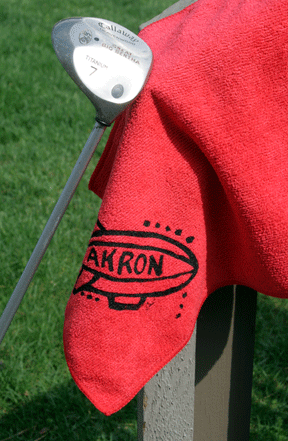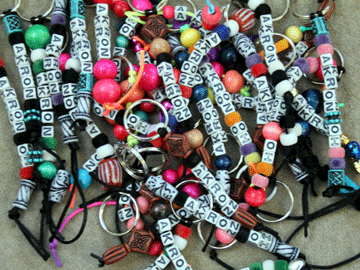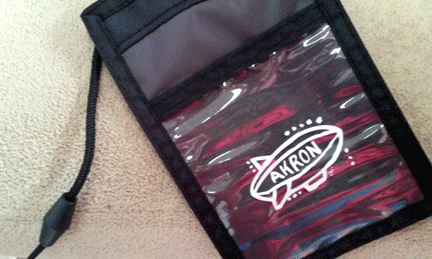 $3.50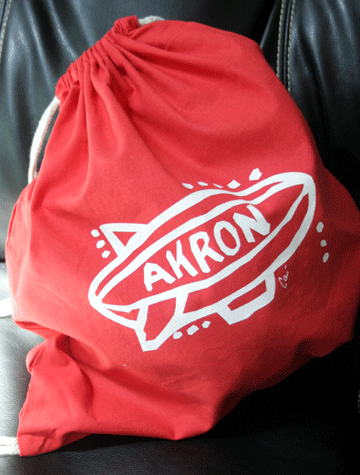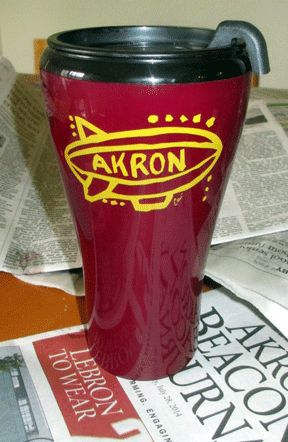 $4
$5-$10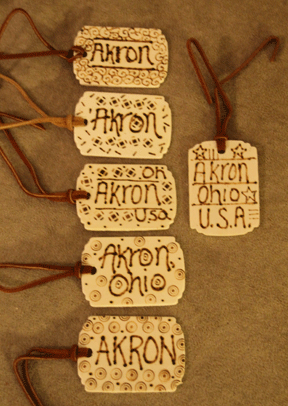 $5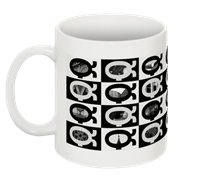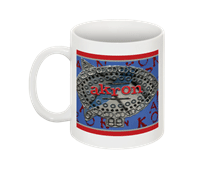 $8
"Akron views in blimp Qs" was selected for the "Fresh Art with Q" show at the Summit Artspace Gallery. Get your own museum-quality 11"x14" prints for $35.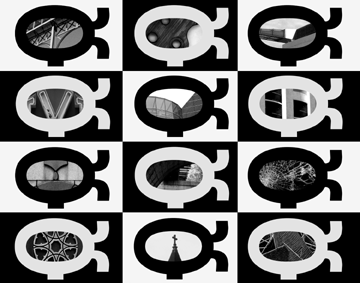 Photos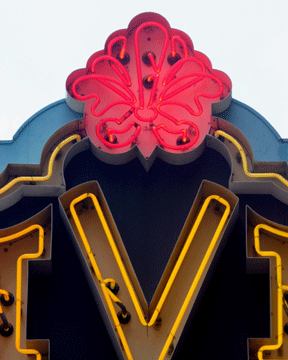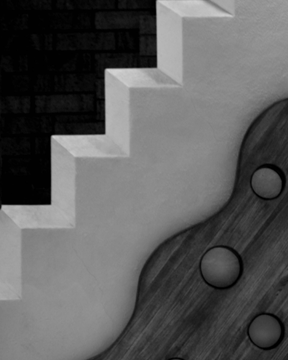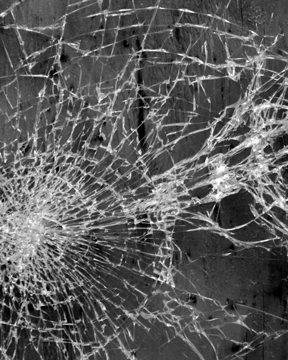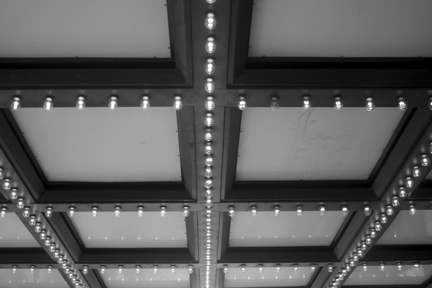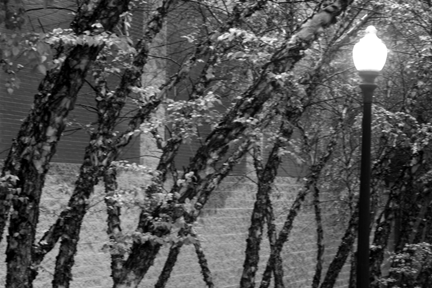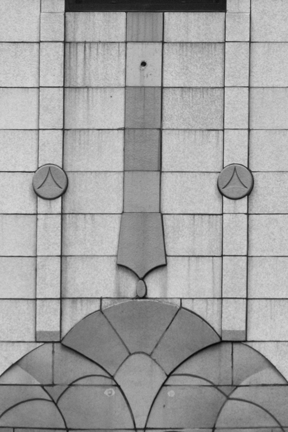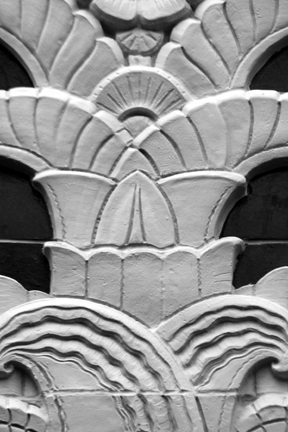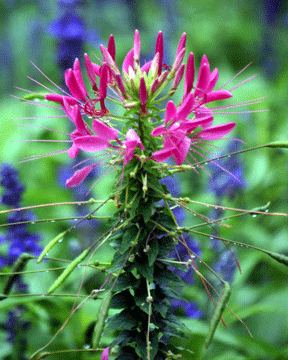 Prices start at $12 for a signed, matted 5x7.
SOLD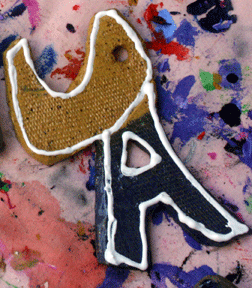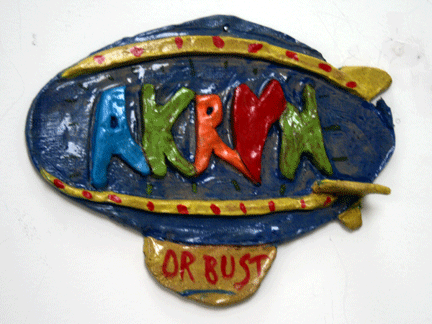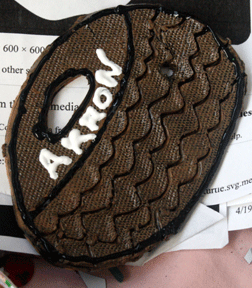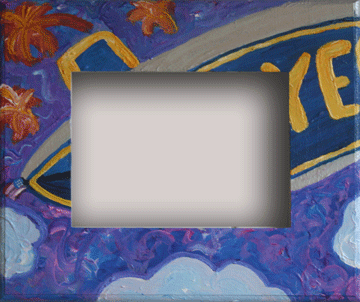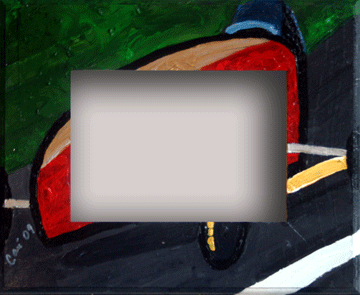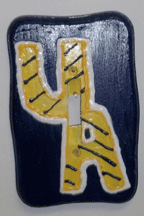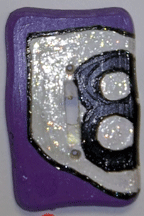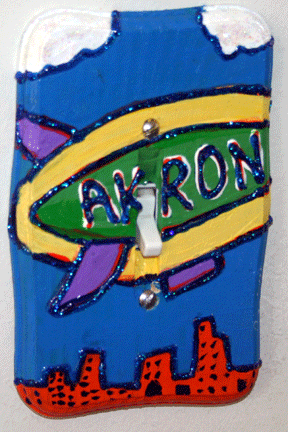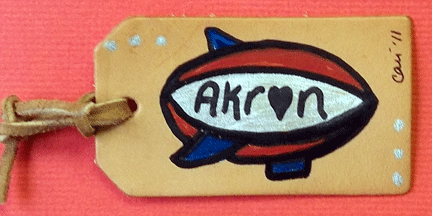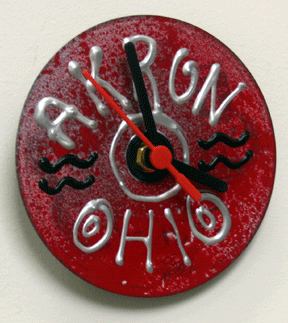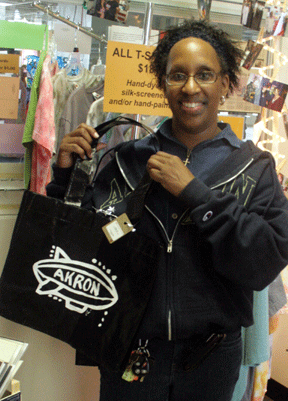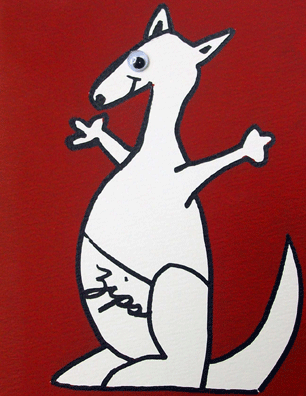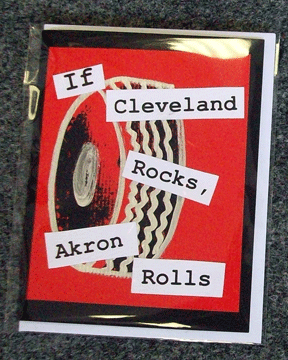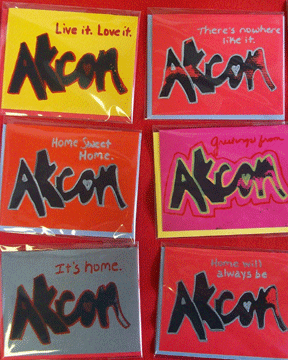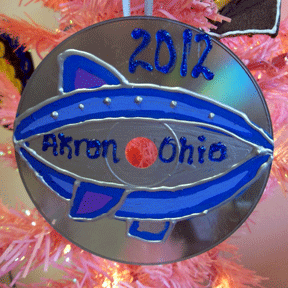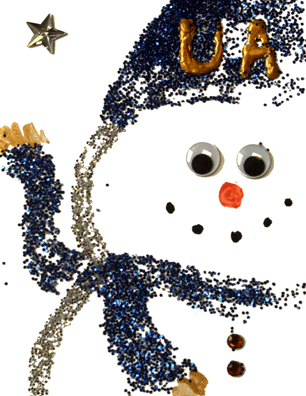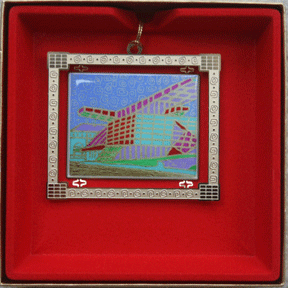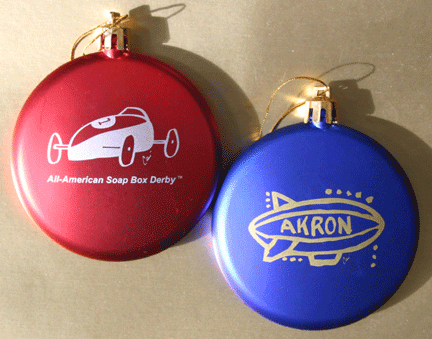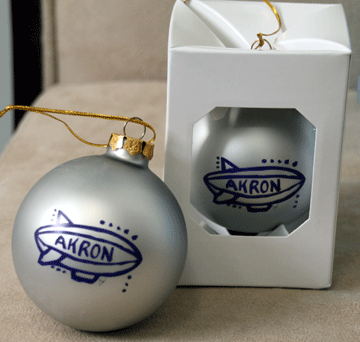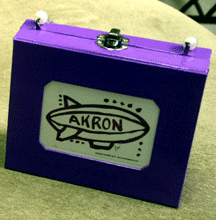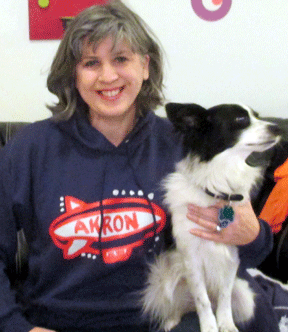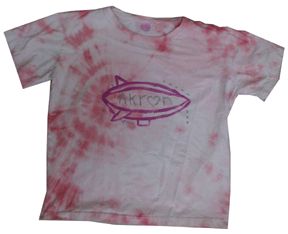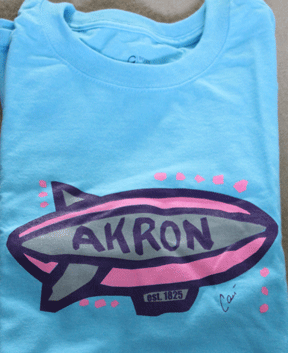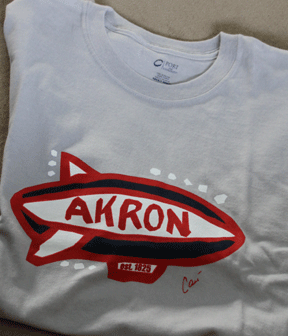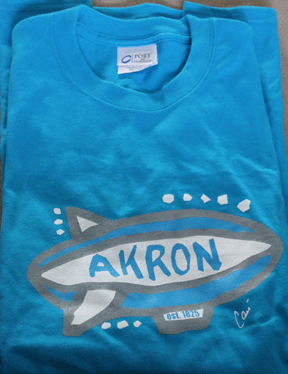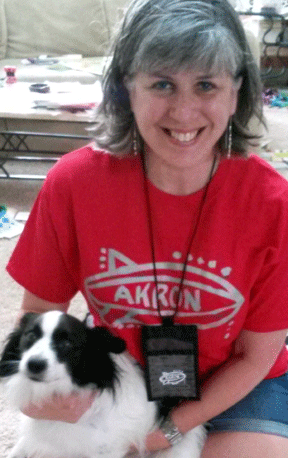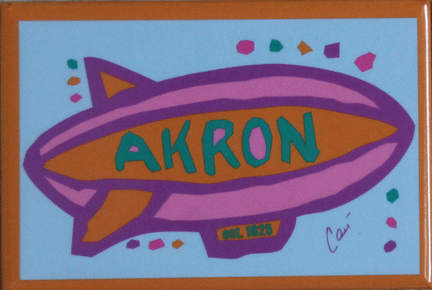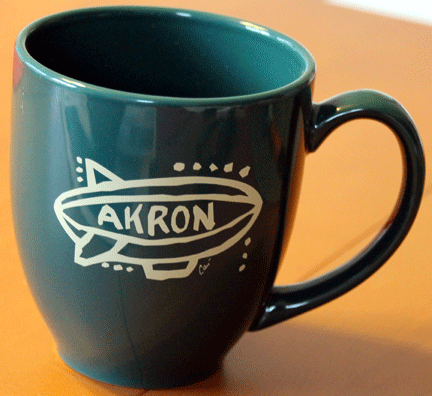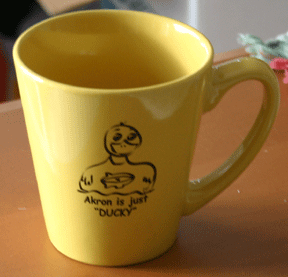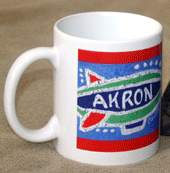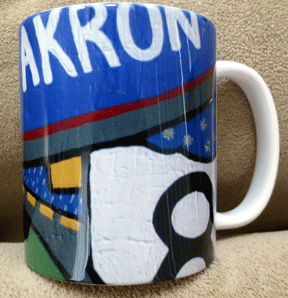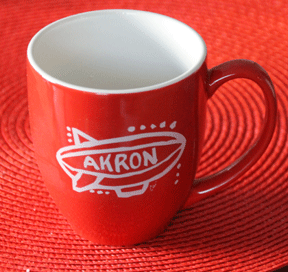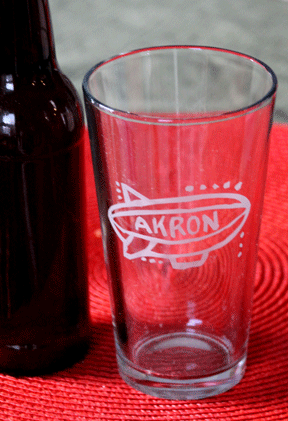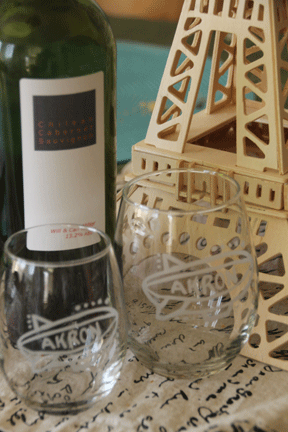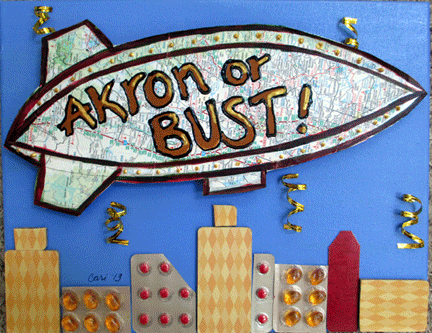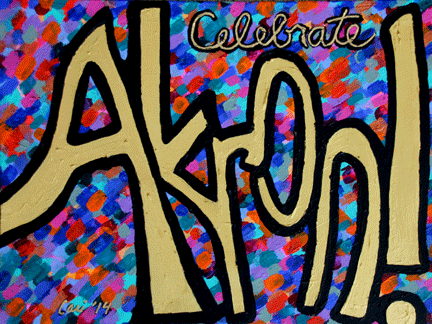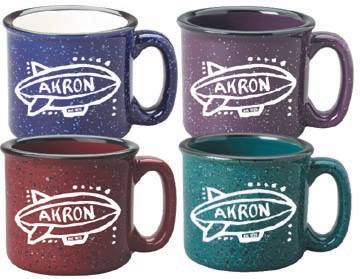 Social Commentary Pieces
COVID-19 Artwork
As much as we need all the happy art we can get now, I just can't do it. I have too much turmoil inside, and one way I've been able to release some of it is through dark paintings. They are similar to "street art", and the rat theme is inspired by legendary street artist Banksy, who commonly uses rats in his work. I draw and cut stencils, spray paint and then use a paint market to draw in the details.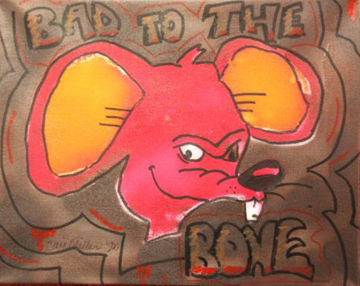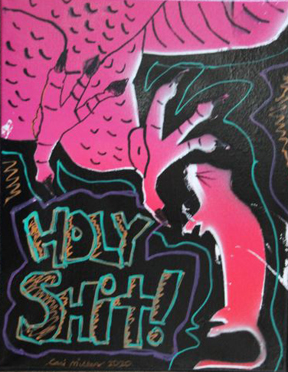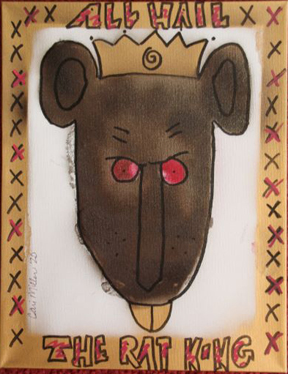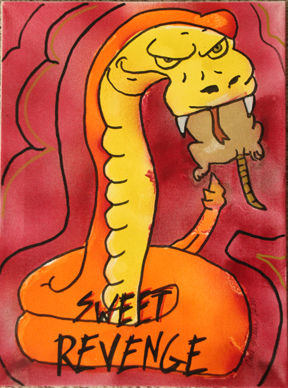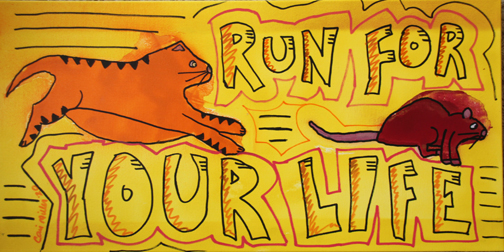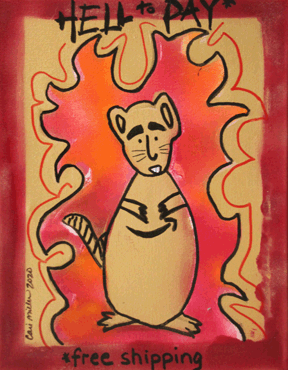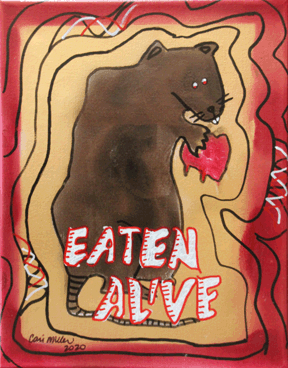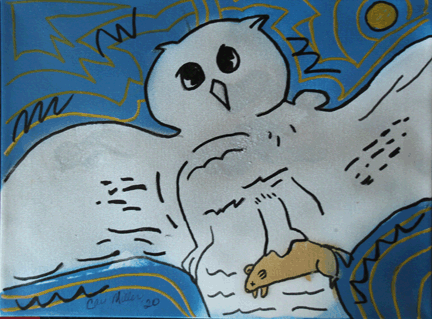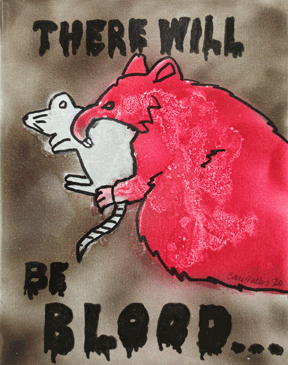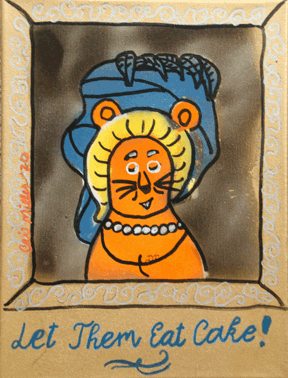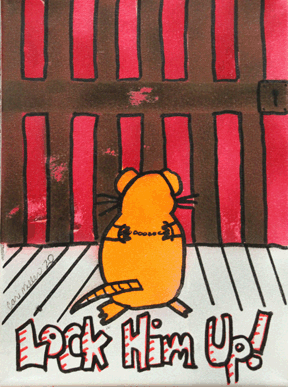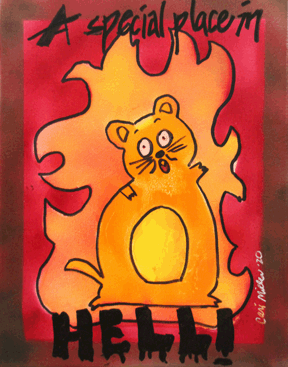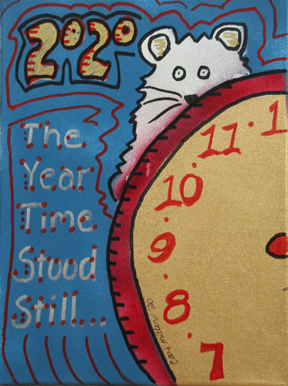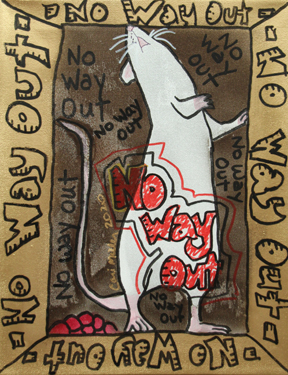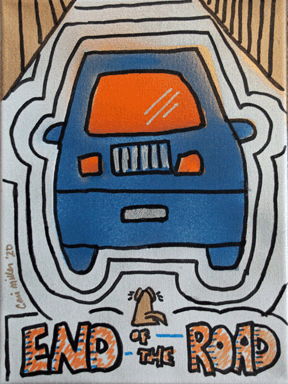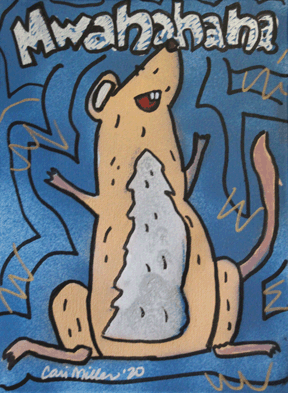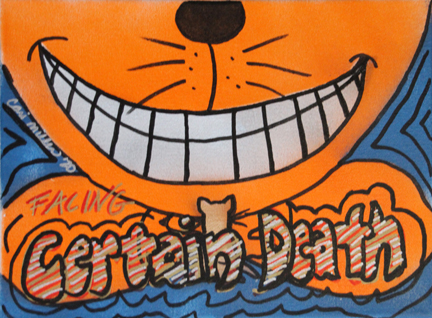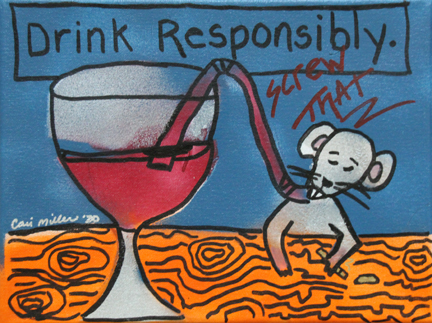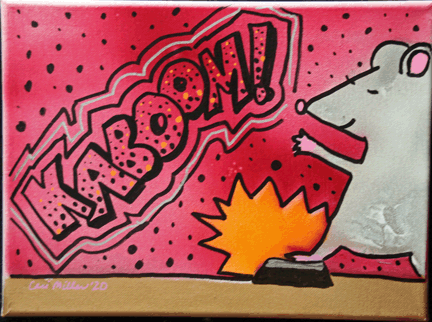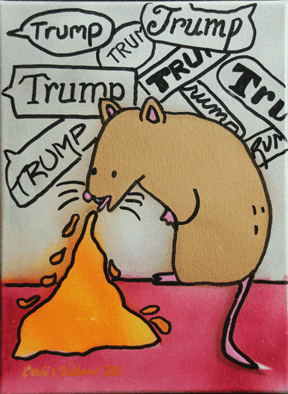 About the current occupant of the White House ...
... his agenda and his policies; but also my hopes for better days.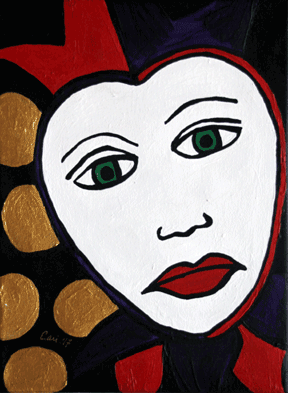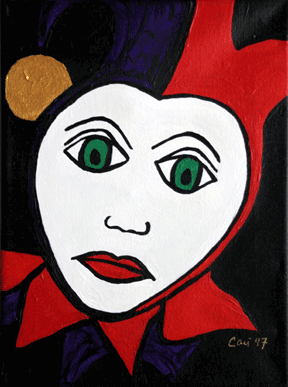 "The Day His Laughter Died (11/8/16)" "The Day Her Laughter Died (11/8/16)"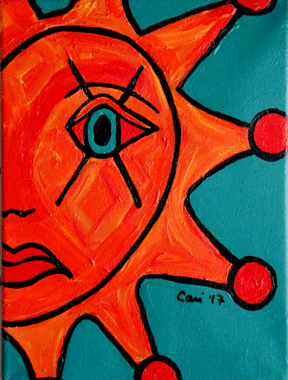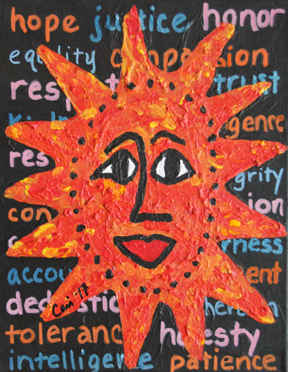 "Court Jester" "Desperately Seeking ..."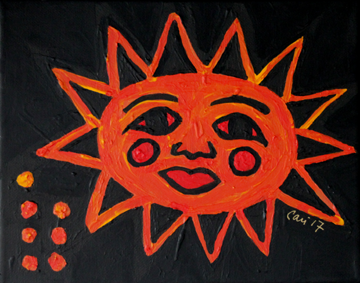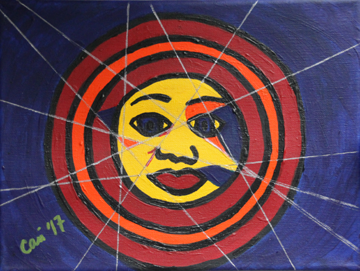 "Let Them In" "Crossroads"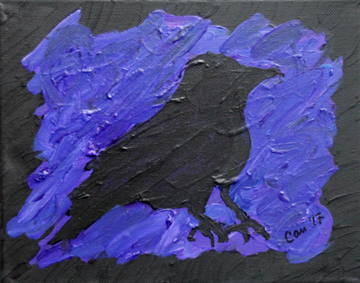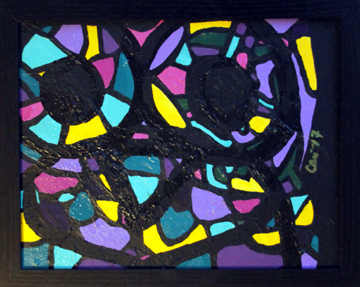 "Dark Days" "Vigilance"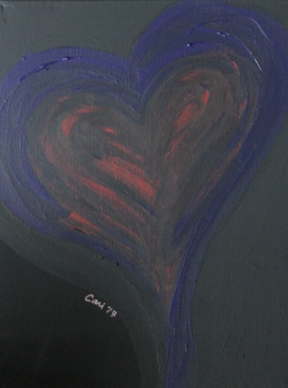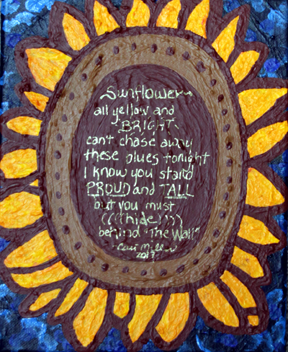 "Fear Can Turn Your Heart Black" "Sunflower"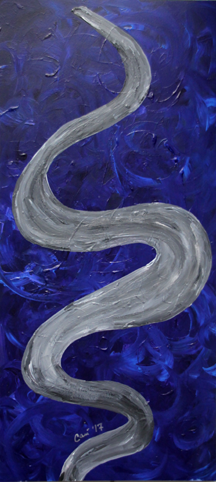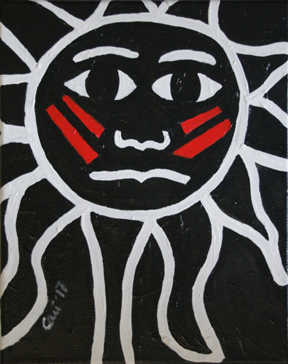 "Up in Smoke" "Not on my Watch"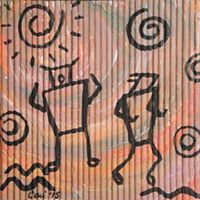 "Global Warming Warning", acrylic on 8x8" wooden box, 2015, NFS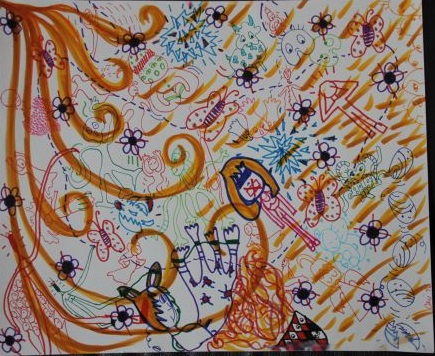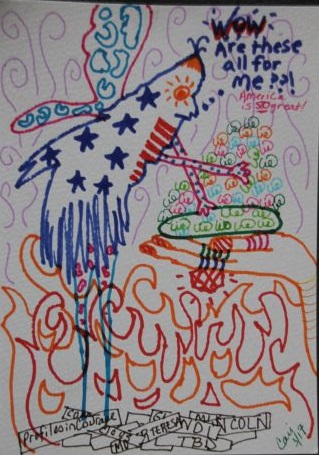 Marker, "Winds of Change" and "Would you like lies with that?"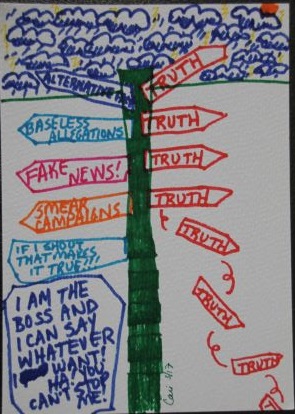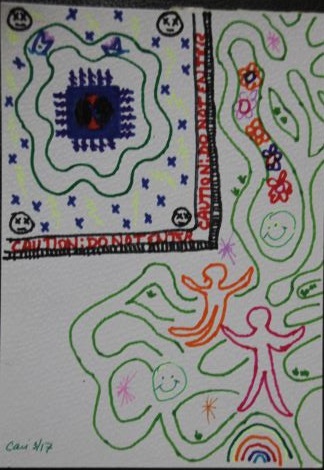 "Hate Speech". Marker and paint on scrap wood. 2018.
#MeToo
In the summer of 2017 these pastel faces poured out of me. When the #MeToo movement began that fall, I realized these faces could all be those of "MeToo" survivors.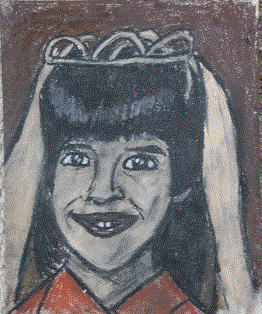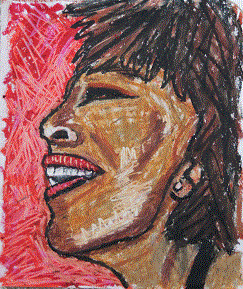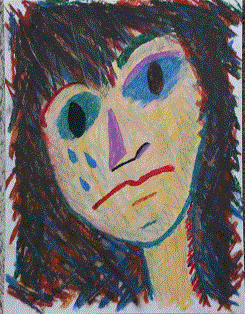 #MeToo: Innocence Lost, #MeToo: Tina, #MeToo: Destroyed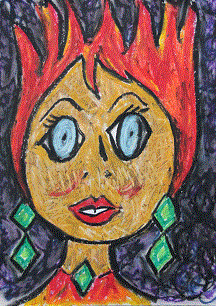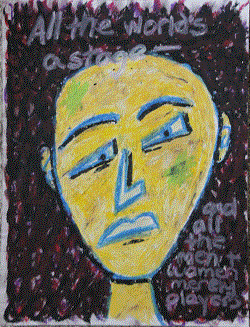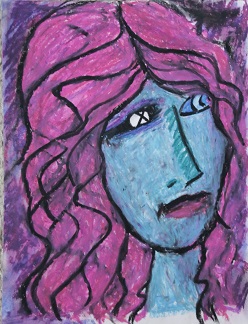 #MeToo: I Saw Nothing, #MeToo: Played, #MeToo: Denier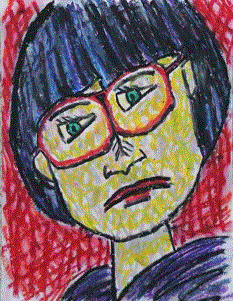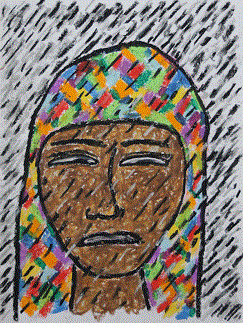 #MeToo: Too Ugly, #MeToo: She Asked for It, #MeToo: Duty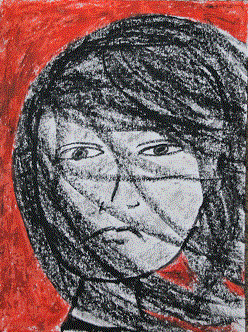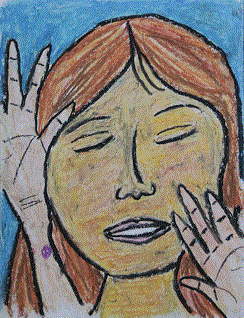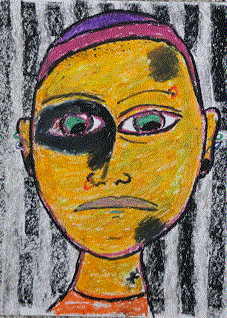 #MeToo: Empty, #MeToo: Powerless, #MeToo: Imprisoned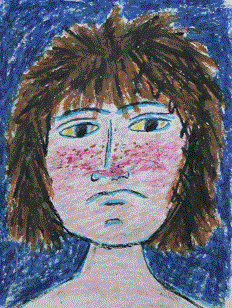 #MeToo: Stripped
Some of the paintings shown in the first section can also express aspects of abuse as well as these: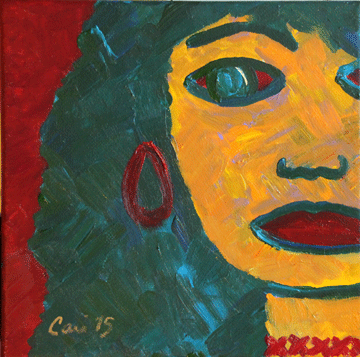 "Haunted", 2015
About the environment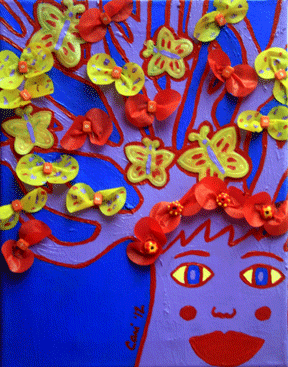 "Who speaks for the trees", 11"x14", on stretched canvas, $45
For a long time, my purpose as an artist has been to bring a smile to people's faces
But now, my purpose as an artist is also to help promote mental health awareness
My name is Cari Miller. I am an award-winning artist and my art can be found in homes and offices around the world. I also have Bipolar Disorder 2 (formerly known as manic-depressive disorder) with generalized anxiety disorder along with mild PTSD. I am in talk therapy and on meds but every day is a struggle. In 2020 I was in a very long depressive state. Except for a brief period in that summer, I completely stopped painting.
A few months ago a good friend recommended drawing a quick sketch every day, if possible. The result is this collection of drawings I have been making since May 16, 2021. I am posting  some of the most recent ones that chronicle the way I feel at the time I do the sketches. If you relate to some of these, I hope it makes you feel less alone. And if you don't, maybe it will give you insight into the head of someone with a mental illness. (If you'd like to use any of these images, please ask for permission as this is my original artwork.) #youarenotalone #endthestigma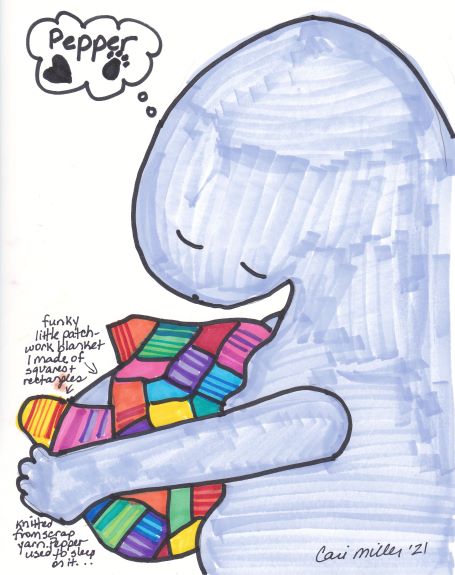 10/25/21, "Whatever Brings You Comfort", Marker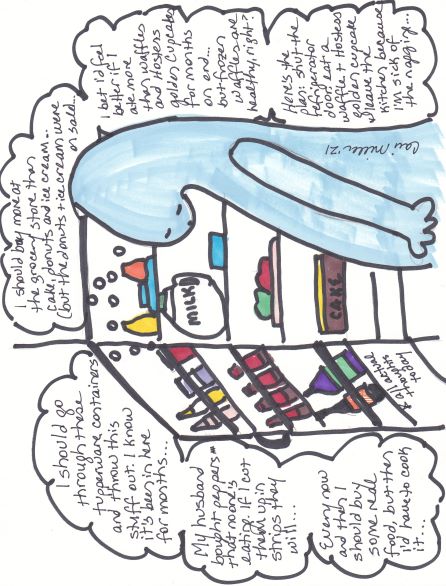 10/25/21, "Kitchen Guilt Trip", Marker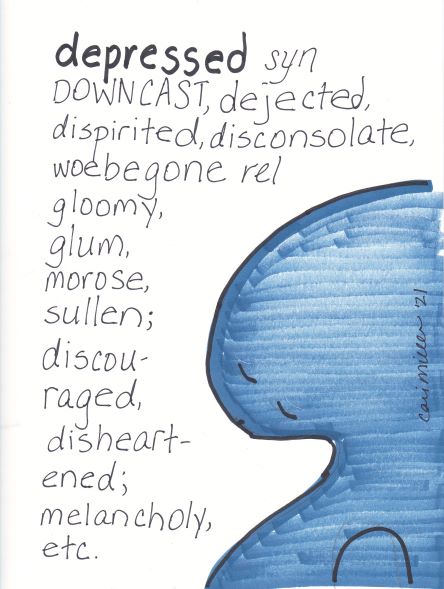 10/25/21, "Depression, Thesaurusized", Marker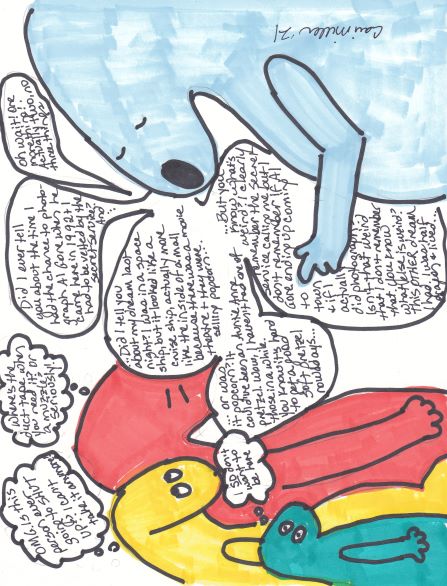 10/17/21, "Bipolar Talkativeness", Marker
 For many, many more please go to the "Daily Drawings" menu on the right -- they are organized by month
Oh! And I love postcards!
That's why I sell more than 50!!! unique reproductions of my artwork and photos in my Etsy shop. Like these new ones! Postcards are 4x6"  and cost $3 for a set of 3 design and FREE SHIPPING!!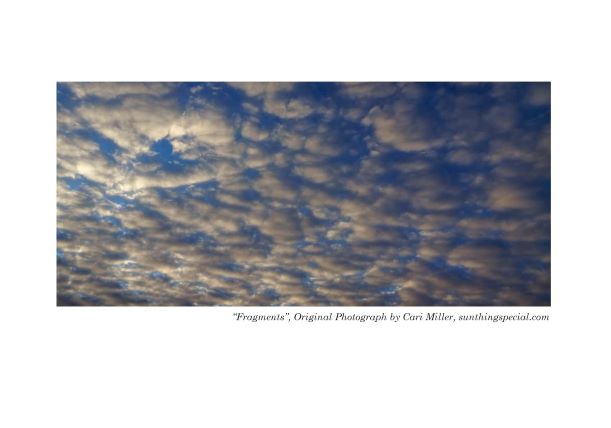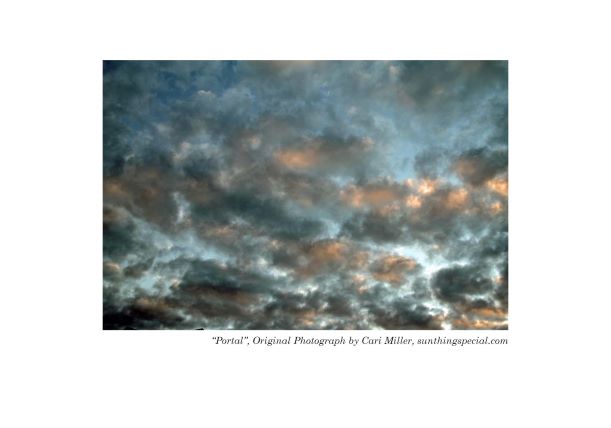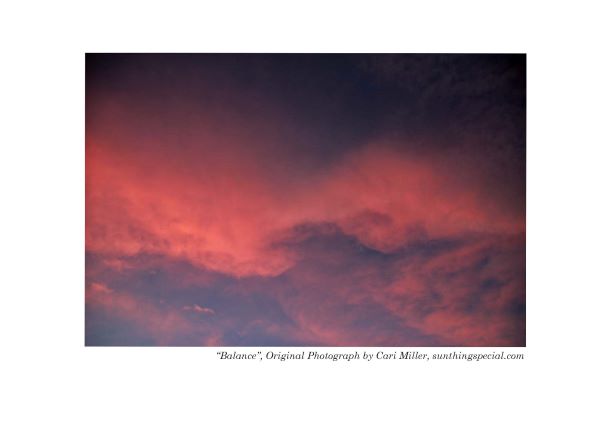 What else should you know about me?
I'm a pretty much self-taught artist who works out of my home in Akron, Ohio

I am best known for my acrylic paintings on canvas, photography, works with recycled objects and works that promote the City of Akron.

I also use other media like markers, watercolors, color pencils, pastels, clay, etc.

I am known for my "happy" art

One of my small claims to fame is having

six of my sun images on "CBS Sunday Morning" a total of at least 12 times!

Click "Publicity" on the right to see actual clips from the shows.

The first image below is the most popular: "Night and Day 2002".

Another piece was used as "wallpaper".

They also used "Night and Day 2002" in a graphic which opened a segment on how suns are chosen for the show, and "Sun Swirl 2014" is on the show's slide show of just 37 of the 9,000+ suns shown over the show's 40-year history.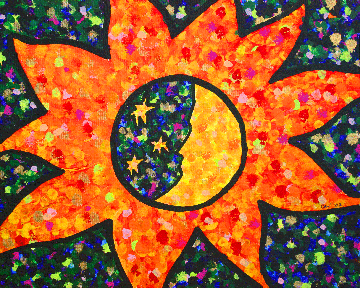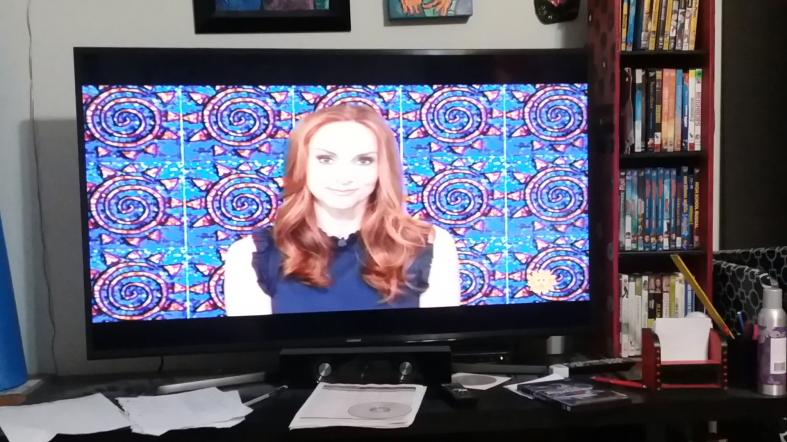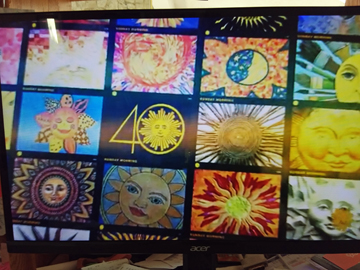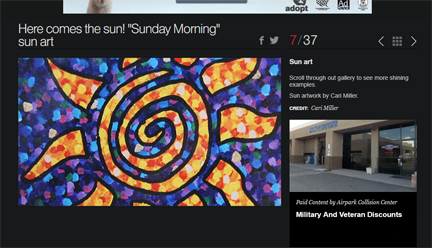 My Etsy Shop (with select items) 
This Website: I had to redo this site so it is kind of an incomplete mess. I will try to update it as I can. :)
To Contact Me: please email me at This email address is being protected from spambots. You need JavaScript enabled to view it. or call/text me at 330-208-5693.