Home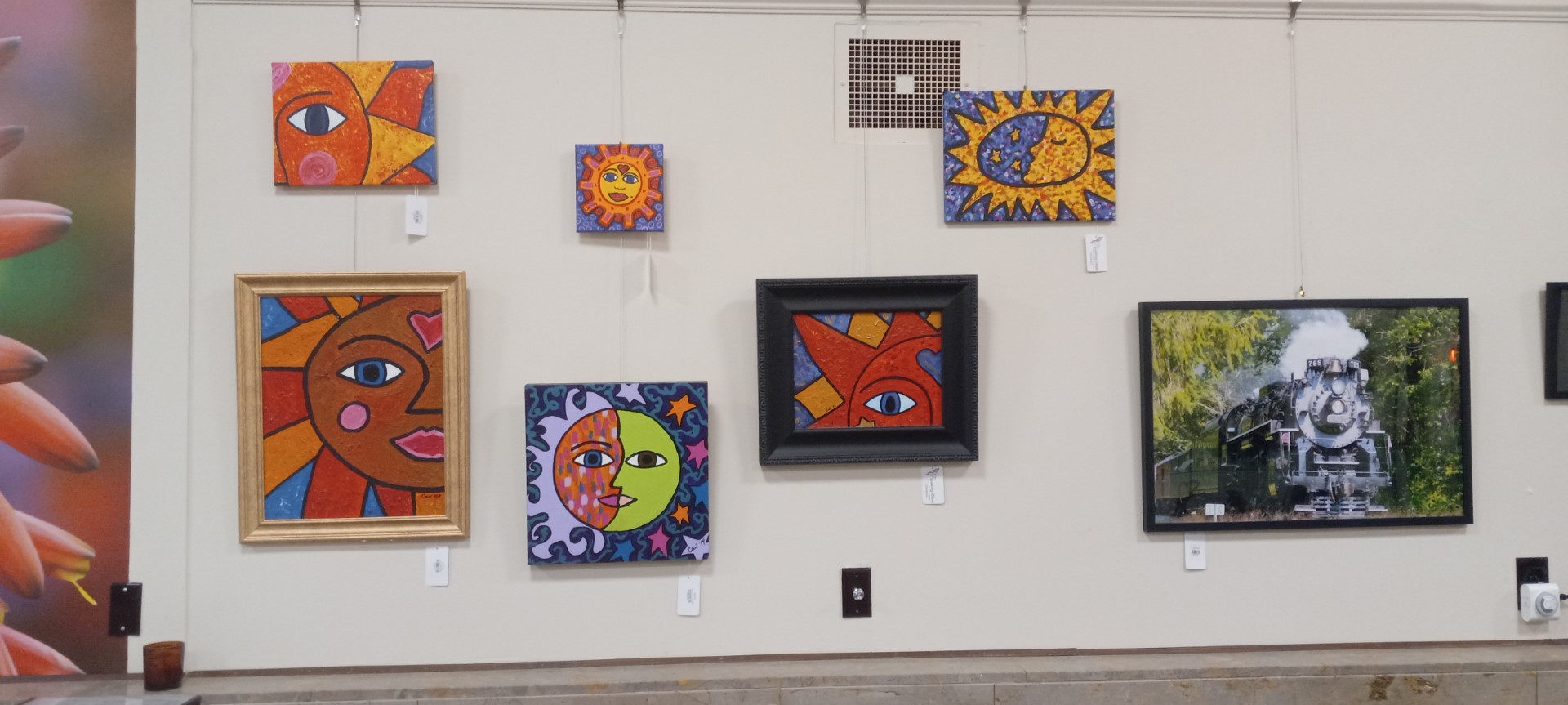 please bear with me as I update my website ...
Hi! My name is Cari Miller and I've been creating art in different ways my whole life. When I was growing up, my ideal gift was an art set. Fifty years later, it still is! :) Here are a couple things about me:
I'm a pretty much self-taught artist who works out of my home in Akron, Ohio

I am best known for my acrylic paintings on canvas and photography, but

I also use other media like markers, watercolors, color pencils, pastels, clay, etc.

One of my small claims to fame is having

six of my sun images on "CBS Sunday Morning" a total of at least 12 times!

(click "Publicity" tab in the "About" section for more information)

For the last few years my art has become very personal. I have been using a variety of media to help express some of my feelings with what's going on in the world, as well as what's going on in my head as I deal with having Bipolar Disorder 2, anxiety and PTSD (I get counseling and take meds but every day is still a struggle). Here are a couple examples: please click on "Emotional Artwork" for more.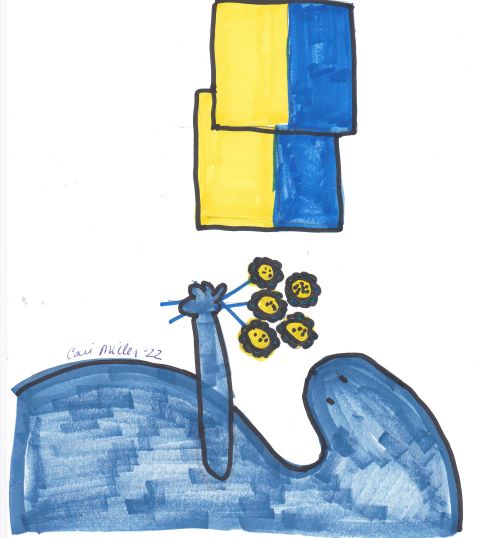 "I Stand with Ukraine"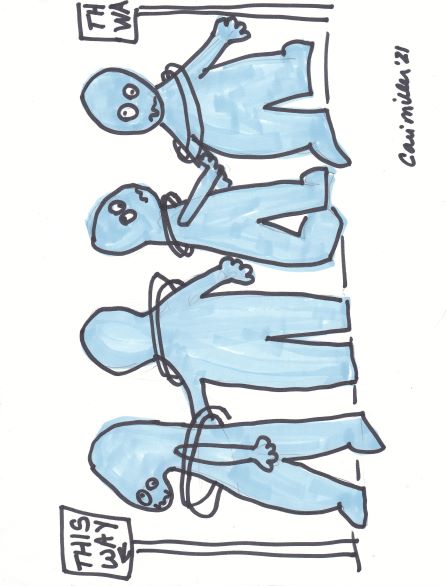 "(Hypo) Manic Spinning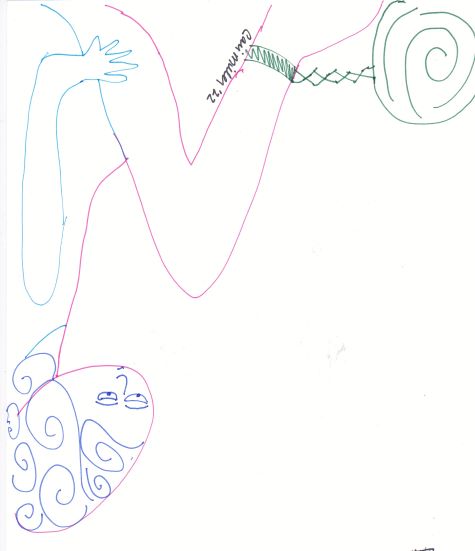 "Chained" 
My items are now in select brick-and-mortar stores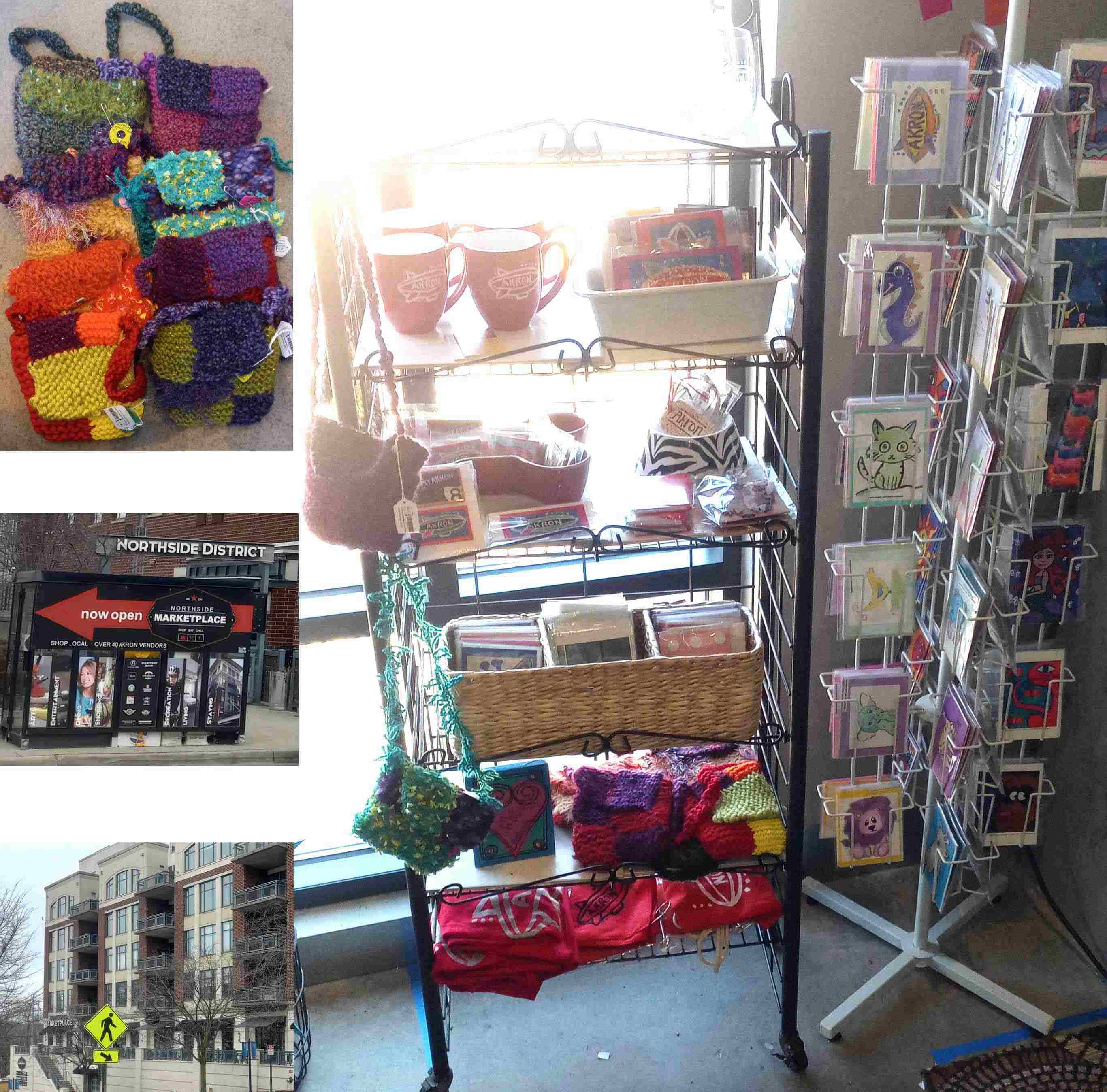 I'm one of 60+ local vendors at Northside Marketplace, just north of Downtown Akron! It's SUCH a cool place -- more than 60 local vendors plus food, booze and more! Hours are Tuesday-Saturday 11-7, Sunday 11-3 and closed Monday. It's right in the middle of an artsy district (and a stone's throw from the famous Luigi's pizza!). Merchandise is always changing, so stop by anytime you're in the area!
Looking Glass Gifts and Gallery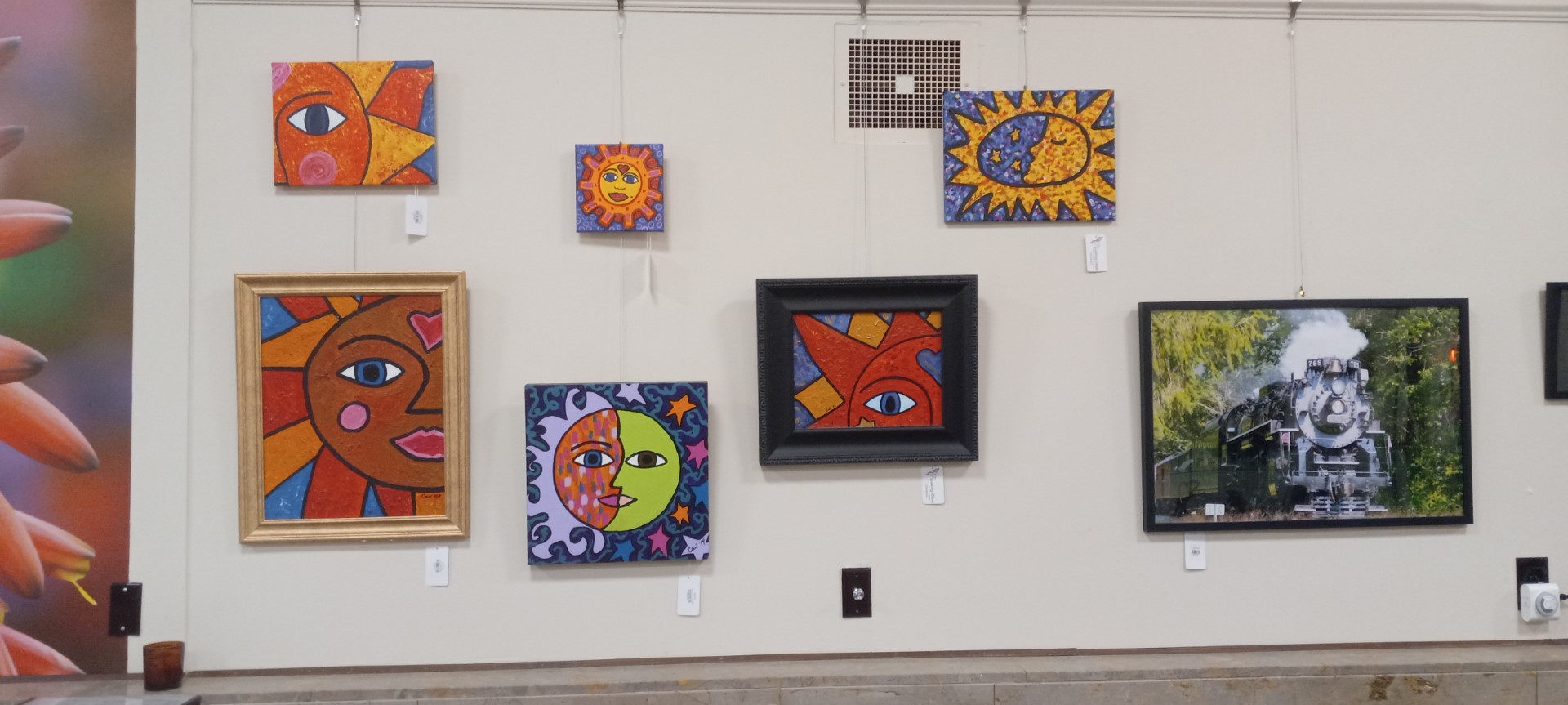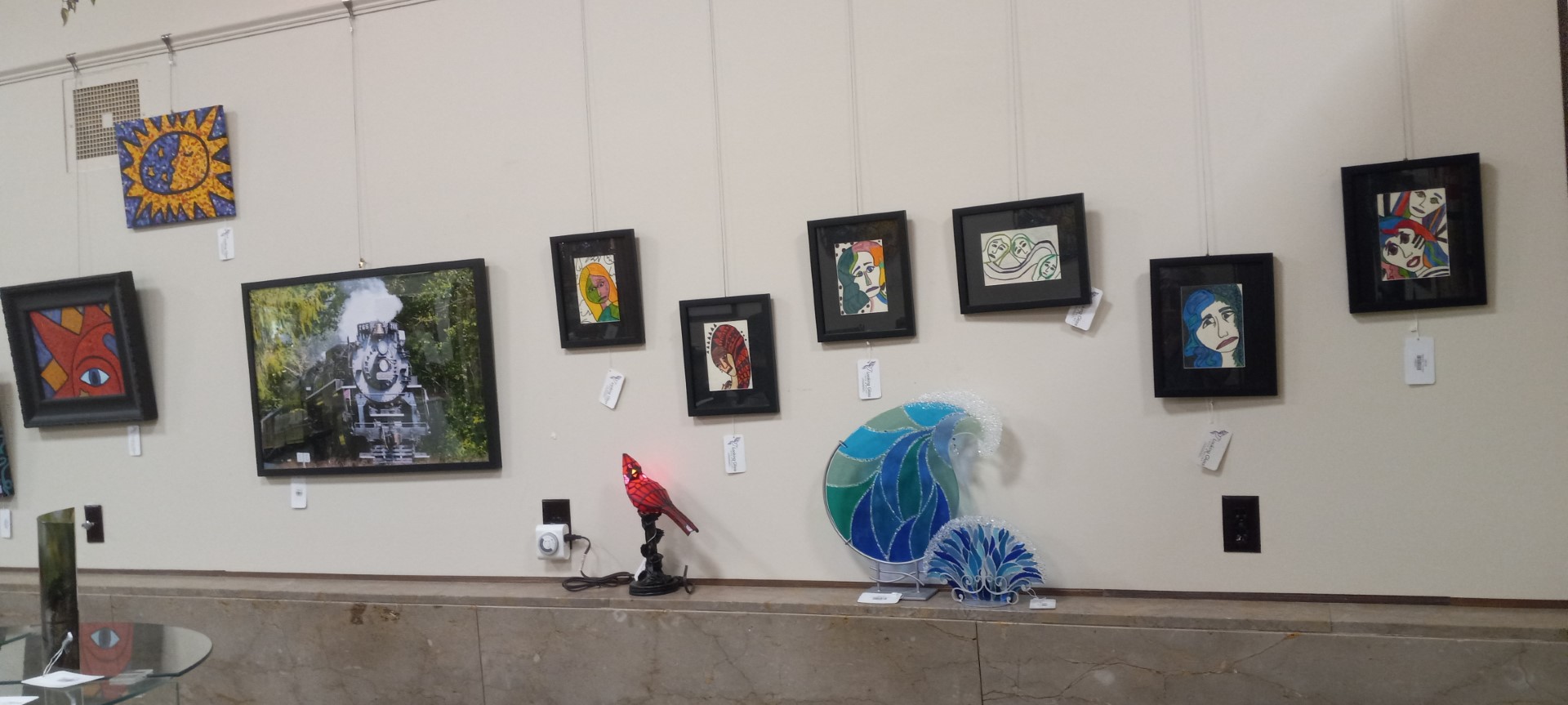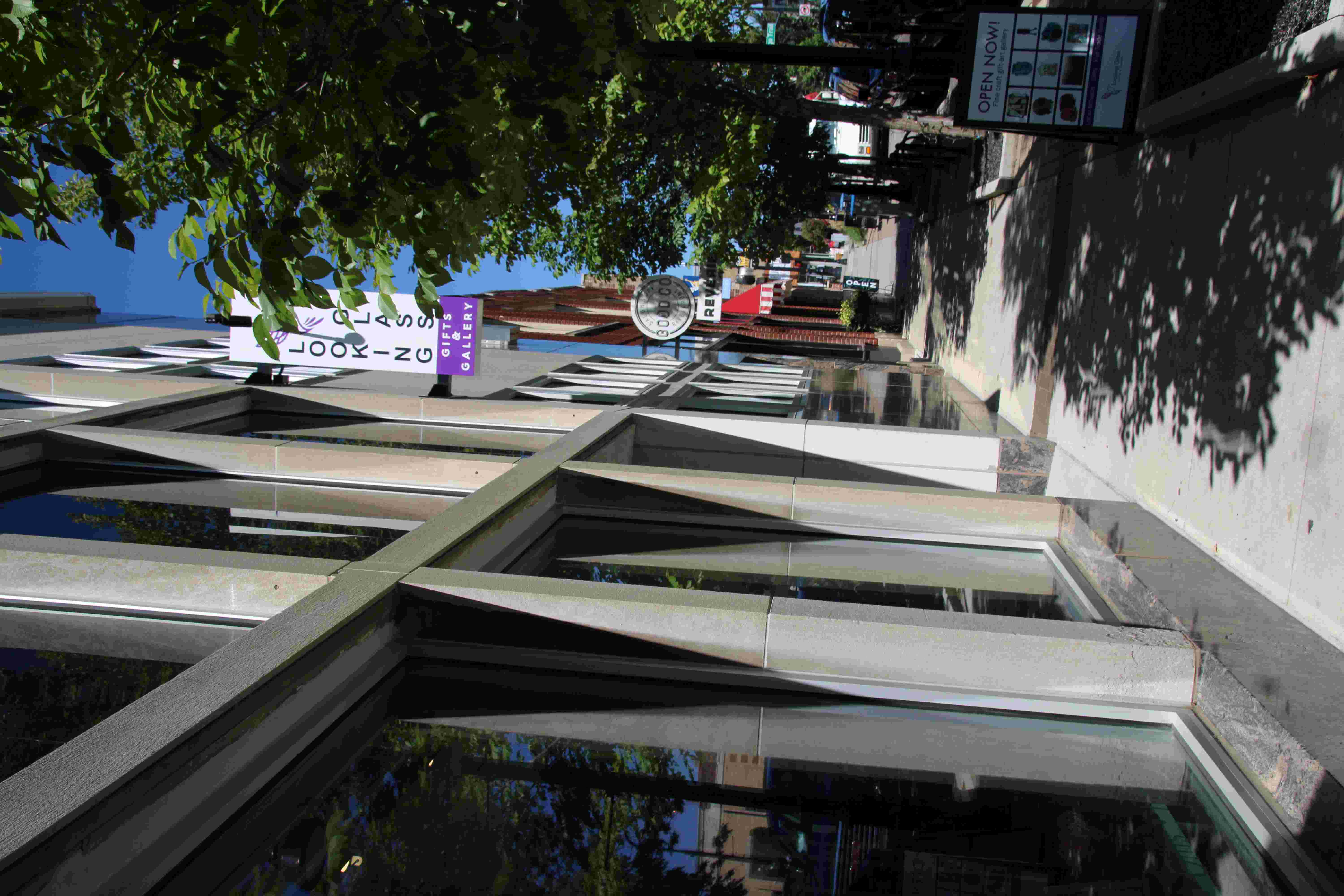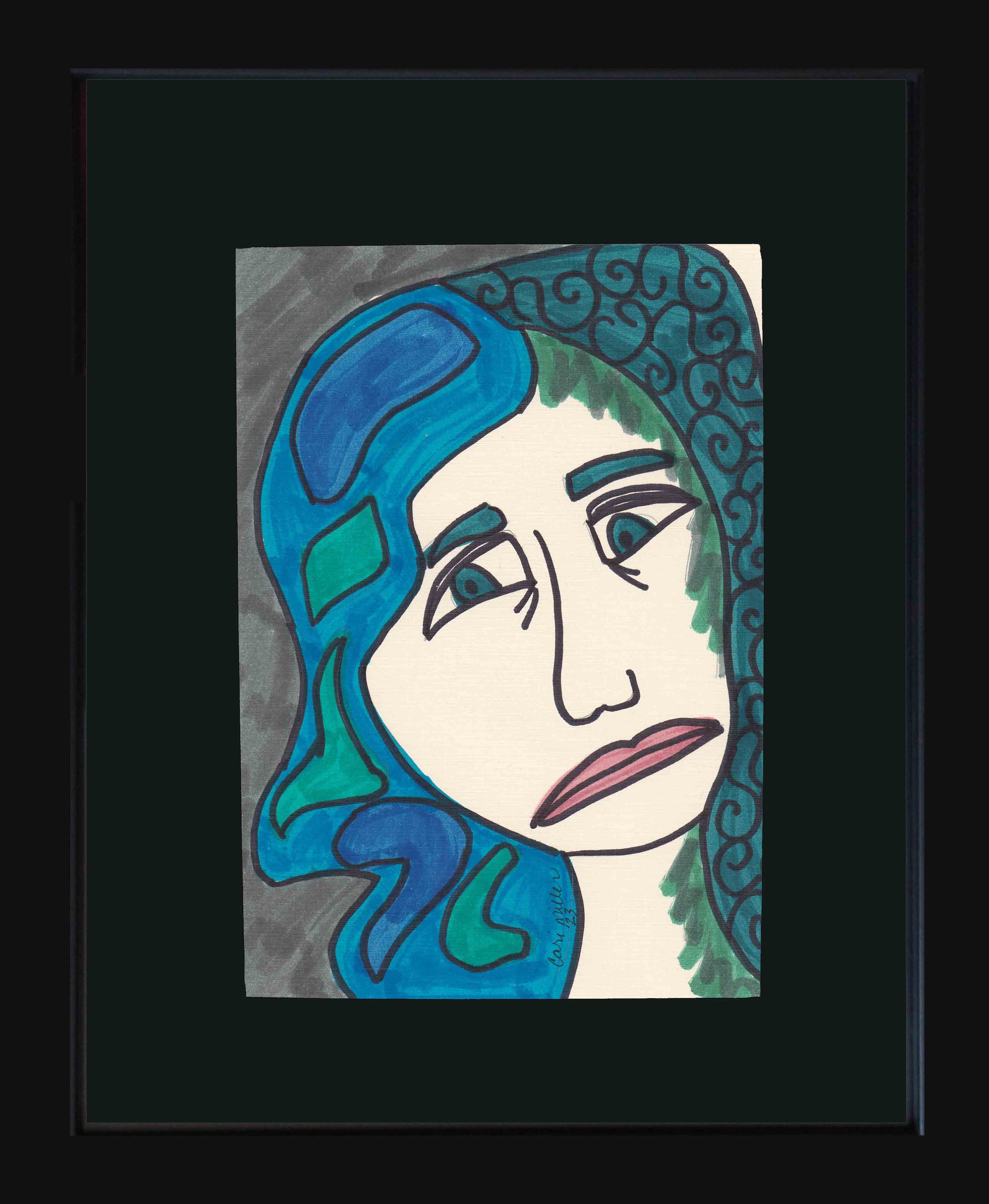 Find my NEW framed marker artwork ONLY at Looking Glass Gifts and Gallery, 2140 Front Street, Cuyahoga Falls, Ohio. The gallery has art from 65+ artists around the country and is an incredible place to buy original artwork and gifts. You can find my marker faces, sun paintings and a wide selection of my cards: art postcards, Akron and Ohio postcards, printed notecards and handmade holiday cards. Hours are Tuesday-Thursday 11-6, Friday and Saturday, 11-8 and Sundays 11-5. Not in the area? You can order online.
Located in Akron's hip Highland Square, Mustard Seed Market carries my Akron and Ohio postcards, vinyl stickers and key chains.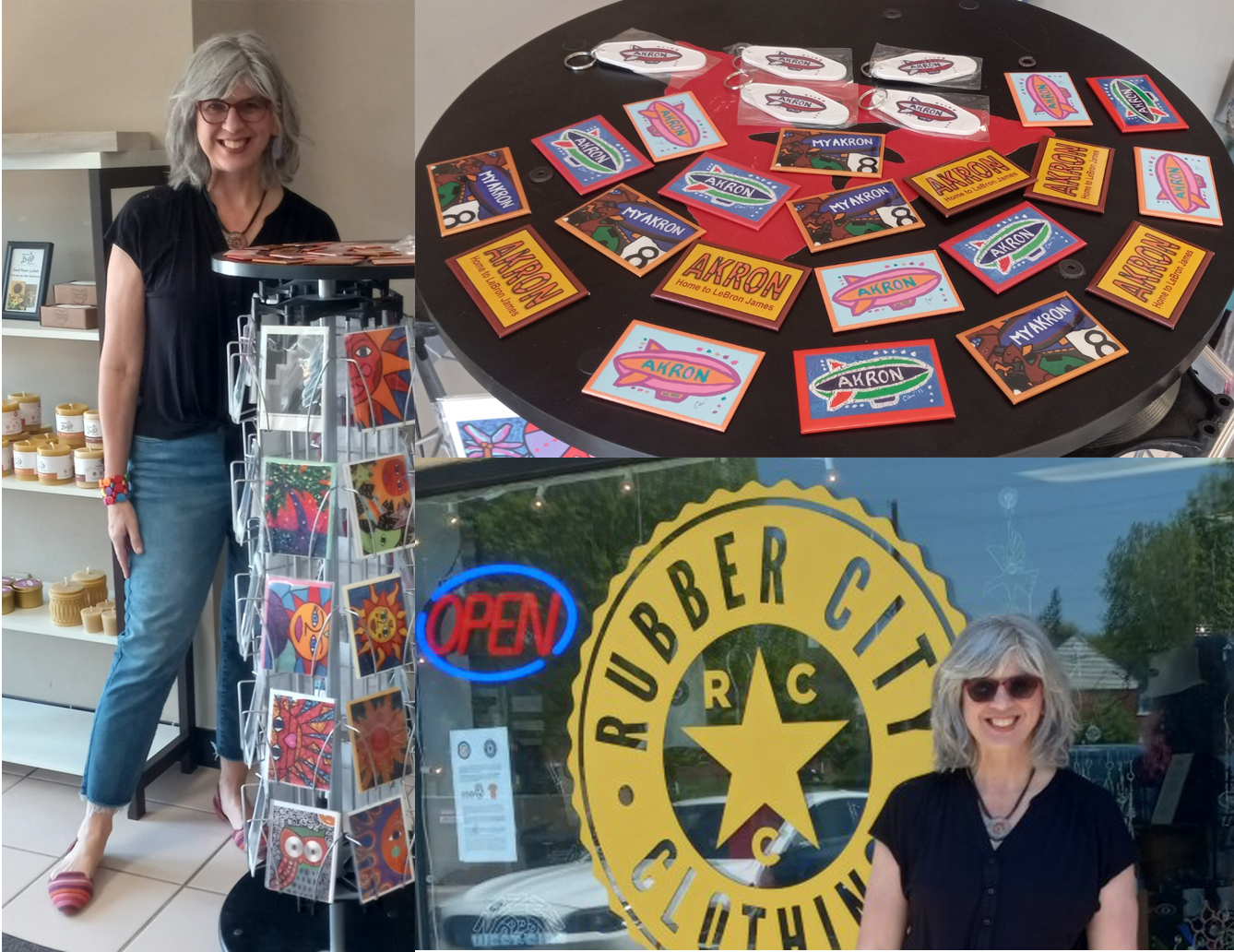 Rubber City Clothing is the go-to spot for Akron items
I'm thrilled to announce my partnership with Rubber City Clothing, 17 Westgate Circle in the Wallhaven area of West Akron. Look for my Akron postcards, magnets and keychains as well as art postcards and notecards. Check out all their incredible Akron merch as well! Co-owners Kevin and Ang are great people and big Akron supporters. Hours are Tuesday-Saturday 10-5 and Sunday 10-3.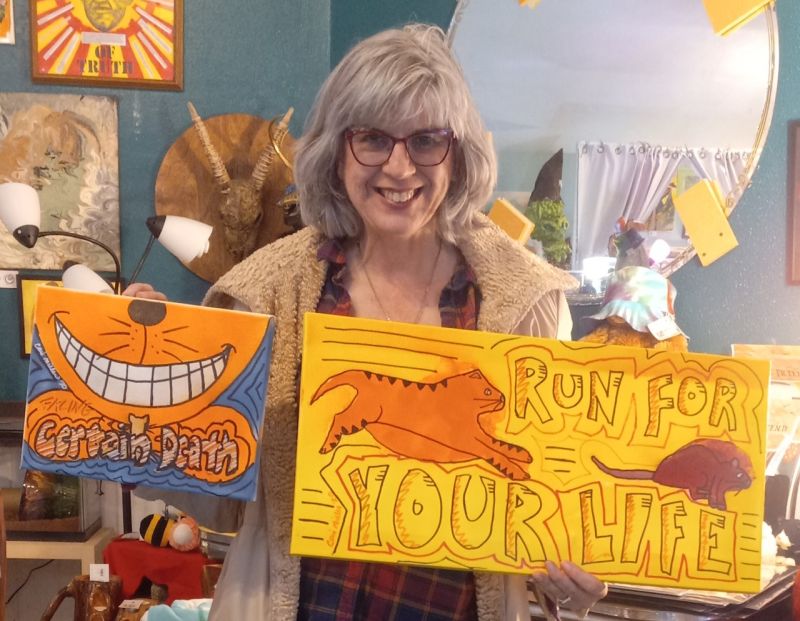 Shop Oddmall Outpost for a large selection of my quirkier art
If you're looking for quirkier and more offbeat art, you can find a different selection of my work at the Oddmall Outpost, 772 E. Turkeyfoot Lake Road, Akron. Hours are Monday-Friday 10-6 and Saturday and Sunday 12-6. You can find some of my "rat paintings", notecards and postcards, alcohol ink paintings, Akron items and more. If you like stuff that is truly "odd" this is your place!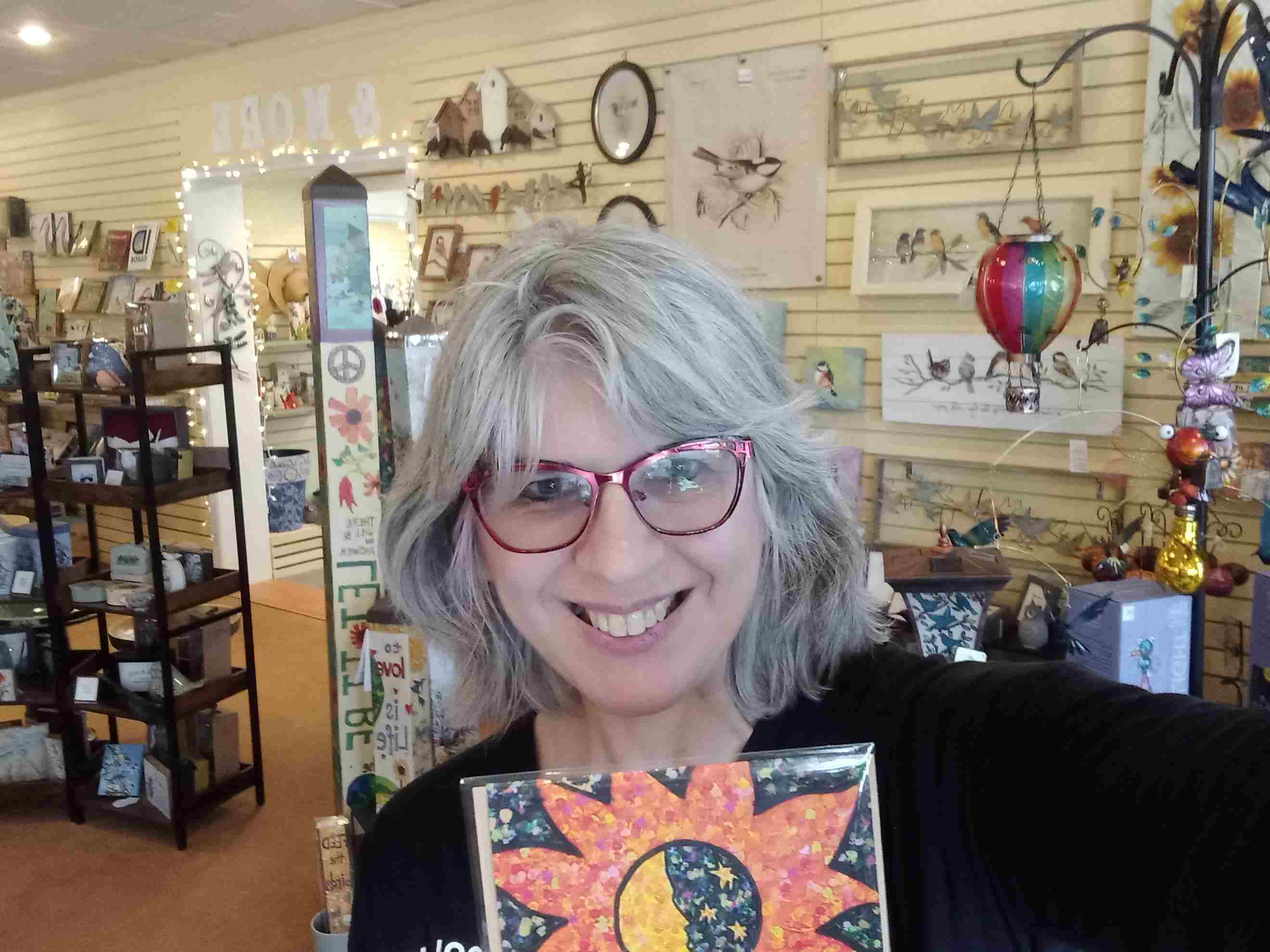 The Bird Store and More in Fairlawn, Ohio carries select notecards and postcards
The Bird Store and More, 117 Merz Blvd., Suite 109 in Fairlawn carries select notecards and art postcards of mine. If you haven't been there, it's a great place to shop for a gift. Yes, they have lots of bird stuff, but there is definitely "more".
Art postcards for sale on
Etsy
Commercially printed high quality art postcards made from my paintings and photographs. Flowers, skies, suns, dogs, cats and more!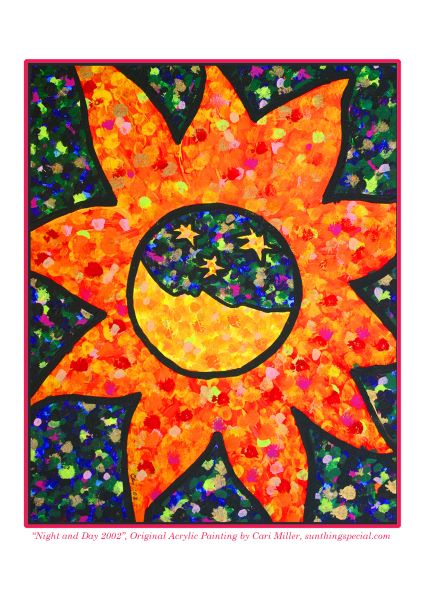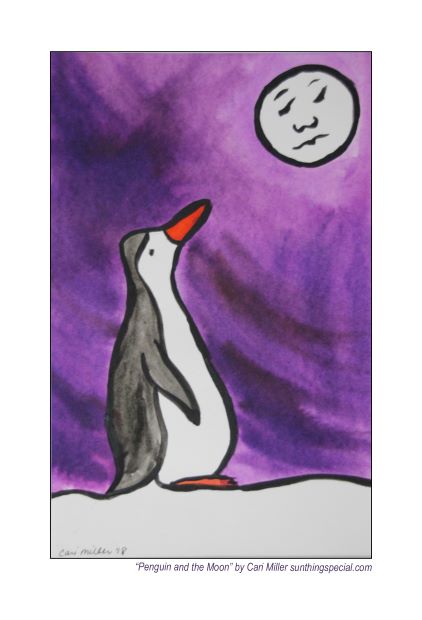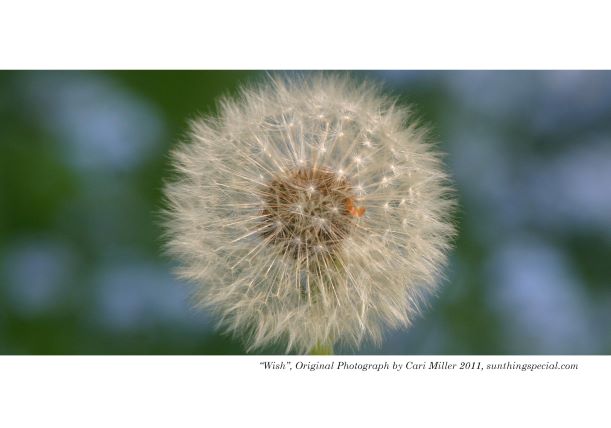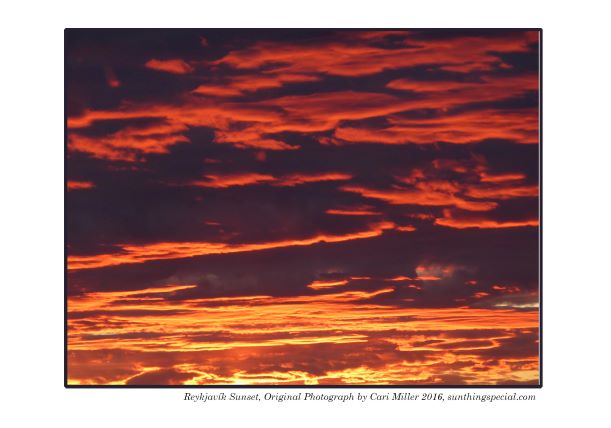 To Contact Me: please email me at This email address is being protected from spambots. You need JavaScript enabled to view it. or call/text me at 330-208-5693.