From December 2010 through December 15 I had a small studio space in Summit Artspace in Downtown Akron. I have a lot of happy memories from there -- especially the friendships I made. I closed it so that I could spend more time with my family on the weekends. And also, to be quite honest, having Bipolar 2 Disorder, when I was in a hypomania I couldn't stop talking and I talked over whoever happened to be in my studio. But when I was in a depressive state, I could barely drag myself there during public events and barely talking when I was there. So with that, I don't feel like I would ever open a studio again. 
But like I said, I had a lot of good memories. Here are some photos: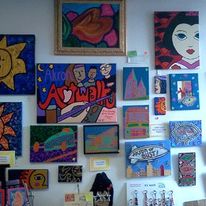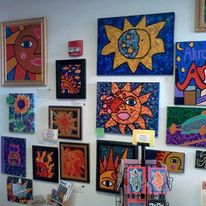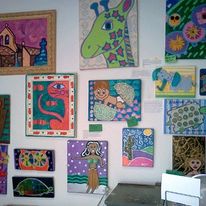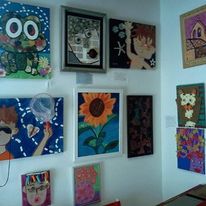 With a small studio space, I took up every inch of the wall space with my paintings!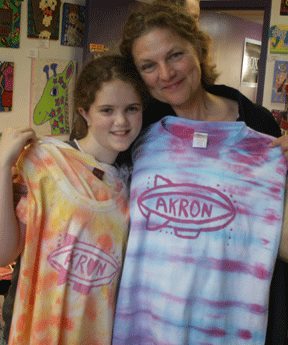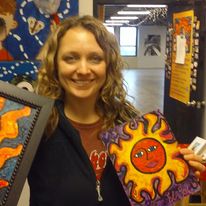 My favorite thing was the smiles on the faces of my buyers!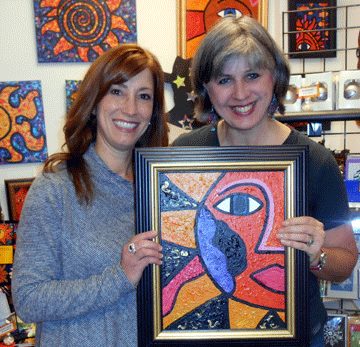 This buyer drove all the way from Pittsburgh to purchase a sun that was actually shown on "CBS Sunday Morning".